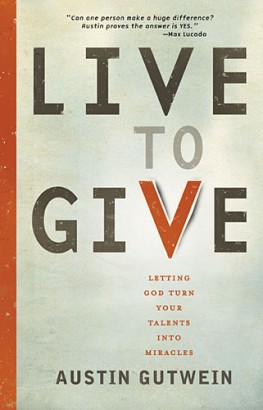 Live to Give
by Austin Gutwein will have you wanting to give it all for God's glory. By the age of 16 Austin accomplished more than most of us will in a lifetime. It's a message of hope that no matter how small our gift God will turn it in to something much bigger. Read an excerpt
here.
No matter how young or old you are, God has a plan for you. Use what He gives you and help others.
Want to read your own copy? Comment below with an answer to the following question. One winner will be chosen so comment before midnight, August 31st. I will use random.org to choose a winner.
Have your kids ever dreamed up an ideal to help others? Did you help them make it a reality?
Our six year old Mollie, asked for coloring books and crayons for Children's Hospital for her birthday this year in lieu of gifts. We delivered 80 books and packs of crayons and markers. The volunteer coordinators at the hospital were so excited and Mollie was excited to help.
Disclaimer: I received a copy of this book to review and Tommy Nelson will mail the winner a copy too!